Size Doctor Vacuum Extender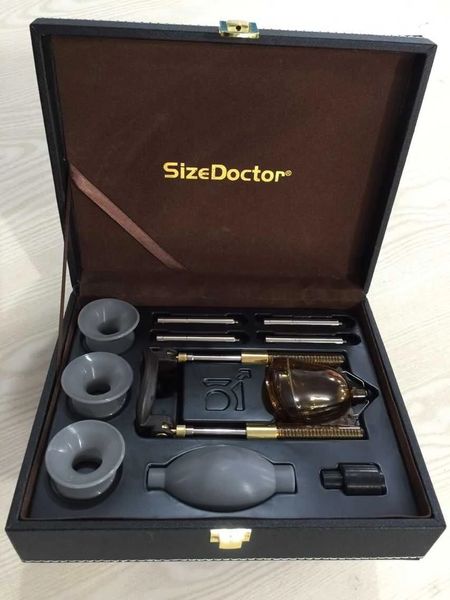 Size Doctor Vacuum Extender
The Size Doctor Extender is a penile vacuum extender that can be modified and utilized as a penile vacuum weight hanger. The high-quality extender vacuum head piece is utilized during phalloplasty lengthening surgery performed by Surgery LIFE Enhancement's doctors.
The Size Doctor can be worn by all men, as the gasket seals come in 6 different sizes, and the best news about this extender is that the gasket sheaths NEVER have to be replaced and are just as effective years after purchase. Many of the high-end vacuum extenders such as the PeniMaster Pro, the Vac-Extender, and the Phallosan all require continual purchases of temporary sheaths and gaskets that wear out. This can get very expensive over time.
The dynamic SizeDoctor can be worn stealthily under your clothing as an extender device. It can also be modified to handle direct penile weight hanging to increase ounces to pounds.
Surgery LIFE Enhancement & Dan Salas give this penile extender and weight hanger: ★★★★★