Max Glans Augmentation Add-on | June 19th | Installment #2.5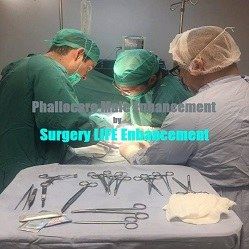 Max Glans Augmentation Add-on | June 19th | Installment #2.5
Scheduling installment #2.5 for Max H.A. Glans Add-on as per email and phone discussions from info@surgerylifeenhancement.com - (619)-678-7611 & (619)-322-8213. After the transaction is complete, you will be contacted via phone, text, or email to follow-up and confirm your scheduled date, June 17th - 19th, 2019.
H.A. Glans  $3,500.00
Today's Payment $1,100.00 USD  ($4,500.00 USD final cash balance due date of appointment for SLE: Lengthening Surgery, PMMA 45cc Girth Enhancement, and Max Glans with Hyaluronic Acid.